PolyStreams™
Features
Trading streams built by, and for, elite day traders, this is the ultimate tool for gathering trading signals in real-time.
Poly Position
Quickly glance at the AI's position by the large box
Poly Advice
Current pivot price where bias should be assumed.
Daily Predictions
Each line item has a summary which can be tapped to see a more.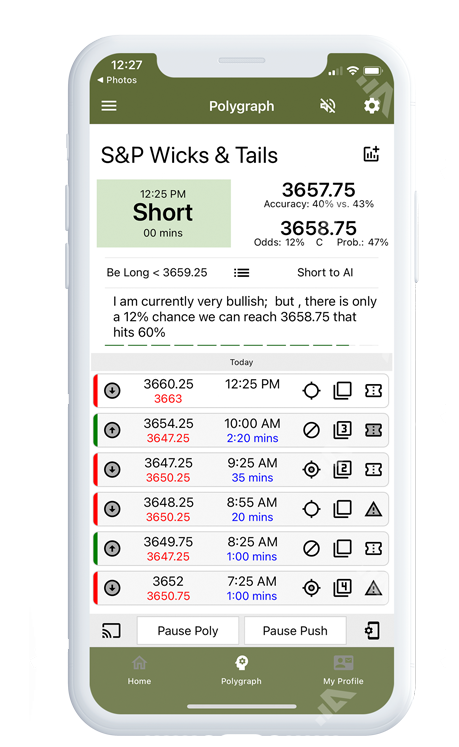 Poly Targets
Easily see both predictions along with rolling probability and odds.
Poly Suggestions
Short view of Poly AI's real time consideration of market pressure.
Volume Analysis
Proprietary view into buying and selling pressure.